Best Selling Free Lightroom Presets For Instagram And Blogs
Best Free Lightroom Presets: A Beginner's Guide To The Most Exciting Free Lightroom Mobile Presets
Free Lightroom presets are a fun introduction to the world of Premium filters and photo editing tools. You can take a shot at adding finishing touches to your work by testing out these diverse options. The only compromise here is to enjoy yourself and figure out what finishes feel attractive to you. 
What I like the most about these is that they show you how different trends in photo editing can improve your images and can guide you in moving forward with future preset selections. Beginnings are always a bit confusing, and I've always found that free introductions are an easy way to pick up and discover new interests. 
We all have to start somewhere, and all hobbies and businesses require us to learn and advance our skills. Let this selection be your teacher and feel yourself get inspired as you explore and play around with these options.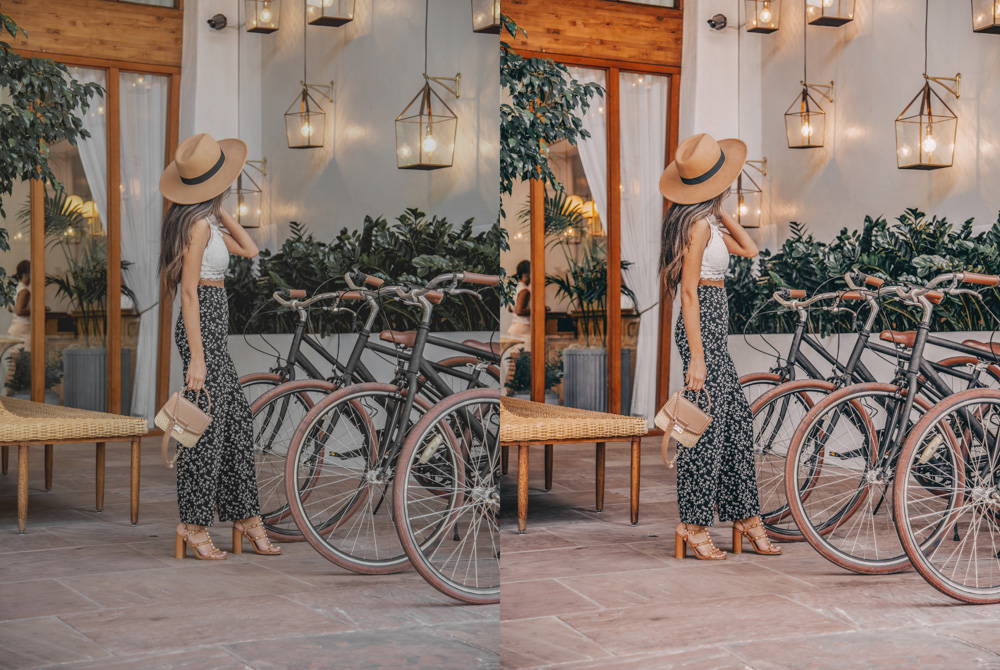 1. Trendy Free Lightroom Mobile Preset: A Stylish Vintage Paradise  
Ending with a photo that feels truly beautiful takes many tries and reminds us of all the elements that have to come together for that perfect finish. What is a good location, what time of day is best, and what should I be wearing, are all questions we ask ourselves when looking for that perfect moment. 
The Trendy free lightroom preset's goal is to answer some of these questions so that you can take more chances and have a lot more freedom in the pictures you take. It has a tried and true vintage feel that is as nostalgic as it is crisp and glossy. 
This filter is full of beige and creamy magic that makes your pictures feel emotional and fashionable at the same time. Vintage glamour is all about timeless pleasures, and this preset will smooth and tone your photos to feel warm and classic.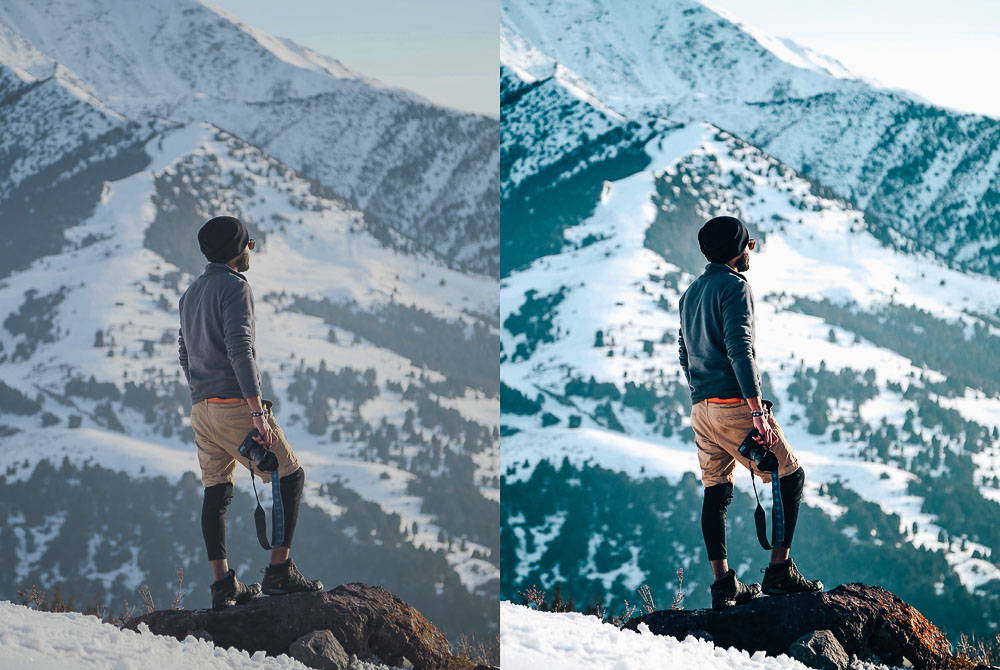 2. Clean: The King Of Crispy Clear Free Lightroom Presets For Iphone
Technology has turned us all into photographers whether we want to admit it or not. I never shy away from taking pictures of what I feel are my day's most memorable or beautiful moments. 
We can also all agree that this hobby that starts with a smartphone or a camera is one that comes with mistakes. We all make them, and we all deserve a little help with tonality, lighting, and overall contrast in order to make our daily encounters shine bright. 
And sharpening focus while adding brightness is what Clean free mobile preset is so good at. Crisp and clear images will feel captivating and will breathe an air of sunny freshness. Plan your next adventure and start photographing while being sure that your final product will show quality and precision.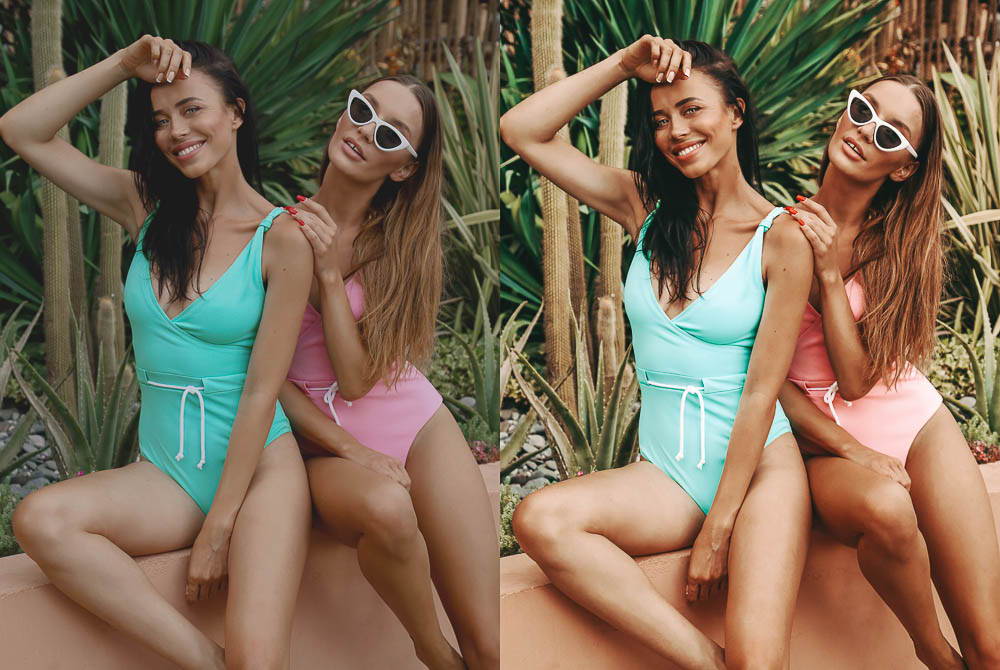 3. Take An Endless Vacation With Summer Free Lightroom Preset
Everyone's favorite season is summer. Ok sure, fall brings beautiful colors and snowy winters can be stunning. But the feeling of silky warmth and light-filled bliss is forever stuck in our minds. 
Photographers know the formula for never-ending summers, and they do this by balancing out pops of colors with natural tans This feeling of being in a beach paradise is what Summer free mobile is about. 
This tool is the sun in a box, and will make accessories and clothing vibrate while adding a layer of glossy warmth that will make you relive your most fun summer moments. Greens will shine while still looking natural, and lighting will feel like that perfect summer day out. What are your favorite summer memories?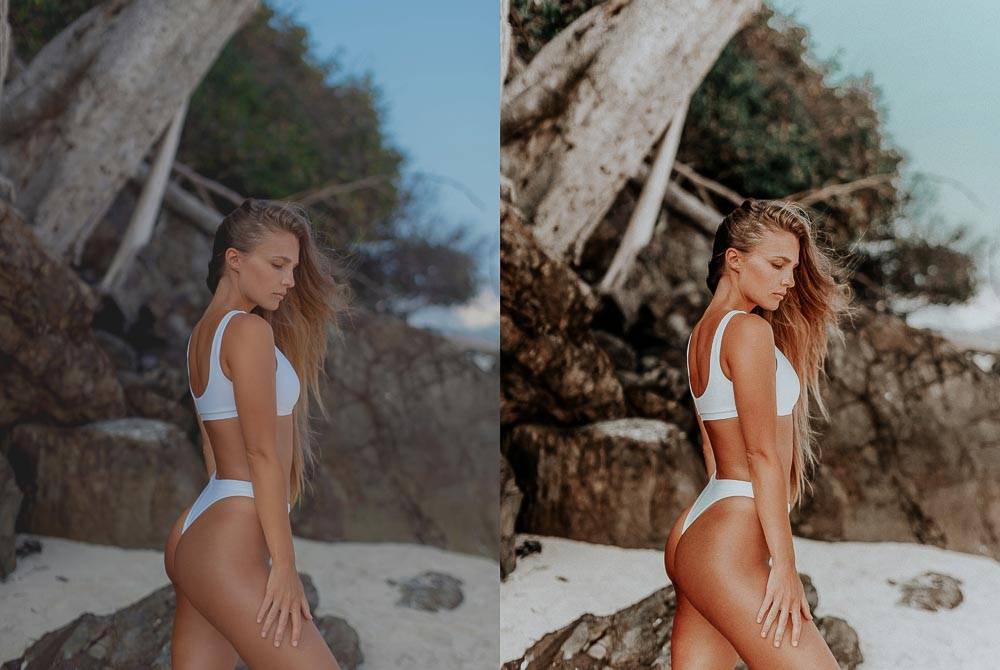 4. Insta Style: An All-around Beautifying Free Mobile Preset
Trying out filters for the first time might feel like we don't know where to start or what direction to take. When editing pictures, I always begin with options that feel familiar and which I know will bring balance to photos. 
Consistency is the keyword here, and Insta Style free mobile preset is a great way to start your journey into the world of toning your pictures to perfection and creating interesting moods. As the name suggests, this free preset is all style and charm, and will be your sidepiece editor for a variety of themes and visual topics. 
This is one is great for fashion and lifestyle bloggers, and also makes outdoor photography radiate infinite beauty and appeal. Blues and greens are subdued yet present, skin is smooth and alive, and colors are toned to make your photos feel tasteful and delicate.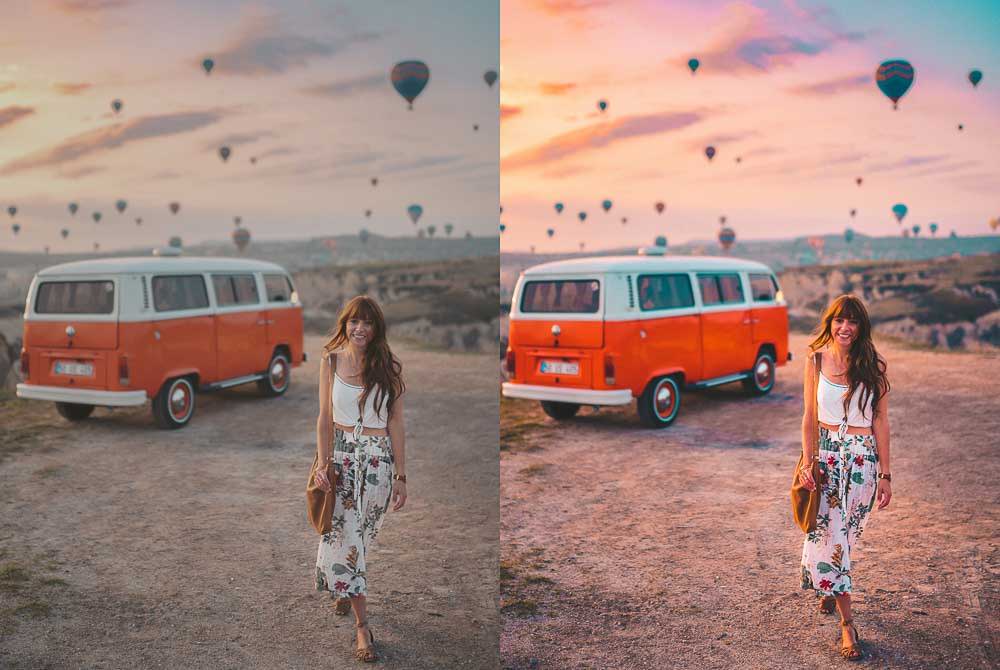 5. Sunset Is A Free Mobile Preset For Those Golden Hours
We all chase the look and feel of sunsets because the lighting they bring is peaceful and reminds us of how things evolve and change. I always think of how different sunsets can be depending on where you are. A sunset at the beach feels energetic and grand, while a sunset in the countryside radiates calmness. 
Sunset free mobile preset captures these feelings for an eternal golden hour feel that is hypnotizing and intriguing. Golden glows and delightful warm tones are the key to this filter, and will forever recreate beautiful sunsets. 
Colors will be present but mellow, and images will have a restrained vibe that is great for a variety of settings. Of course, outdoor photography is best for this one, but the beauty of the best free Lightroom presets is how you can play with different images as you learn and discover what your favorites are. 
6. Minimalist Style Is Also Part Of The Selection Of Free Presets For Lightroom Mobile
Simplicity and lightness are more than trends in photography and fashion; they are ways of looking at photography and of drawing inspiration for your next shoot. The focus of minimalism is to draw attention on what is important and to give out a cool and modern vibe that feels timeless. 
White free mobile preset follows this idea of simple touches by using high contrast to make neutral images pop. The finishes of this preset feel artistic and classic, and look great when used with fashion photography, indoor spaces, architecture, and vast outdoor scenes like deserts and beaches. 
What White free lightroom preset does best is to draw the attention of viewers without having to be flashy or showy. This attention to neutral tones is what black and white photography is known for, and you are sure to achieve artful finishes when using this tool. 
These free presets for mobile lightroom are all easy to download and install, and are as simple to use as any of your favorite phone apps. You are now a few clicks away from starting a new photography and editing journey!
DOWNLOAD YOUR FREE LIGHTROOM PRESETS
PREMIUM: MASTER LIGHTROOM PRESETS COLLECTION
Limited time offer: 12 mobile collection packs just for you. 100+ Presets that follow the latest Instagram trends. Top-notch presets that are currently the most loved in our store! We have carefully selected the styles that drive the most engagement on Instagram. 

Professional edit will transform your photos in seconds

Extremely easy to use with a free Lightroom Mobile App

 100 000+ Happy Customers. Worldwide famous presets.

Save time. Quality edits on the go. Just upload the image on the phone, add preset and your photo is ready to be posted on Instagram. 
Make editing fun. You will no longer have to spend hours trying to figure out how to make your everyday photos stand out.