Meet Lindz, a fun and stunning Instagram influencer who always brings the best emotions to her photos. Laughing, smiling and showing real emotions. Her Instagram feed is full of beautiful photos that are edited with mobile presets. Today we will find out how she achieves such an aesthetic look.
WHICH ARE YOUR FAVORITE PRESETS?
"My go-to is always dark and moody and coffee lovers. The combo gives me the perfect balance of a pop of color and the shadows I'm looking for." - shared Lindz.
It's always interesting to me to find out which presets people choose because I feel like it helps to find out about their personality and preferences really quickly.
WHICH PHOTOS WORK BEST WITH PRESETS?

"I find that indoor still shots and lifestyle photos work best in the presets I use. Outdoor photos can be tricky because you're playing with sunlight. When you have sunlight just a small color or lighting adjustment can really affect the photo. If outside, I prefer a cloudy day." - Lindz.
I couldn't agree more! When taking photos outside, it's best to keep your subject away from direct sunlight. It's a lot easier to take great shots in the shade. By taking photos in normal lighting conditions, the presets can do their job best.
All you have to do when you take photos indoors or in a shade is to make sure that your model is well-lit. That's a pretty easy task and then you can focus on other things, such as your posing or a more suitable background.
WHY DID YOU START USING @123PRESETS?
"I started using @123presets because I was looking for a cohesive look and they have the hues I was looking for!
Previously I had been using another company's presets and they just did not work for me. I was having to make extreme adjustments to the coloring and lighting. Nothing ever looked cohesive or realistic- any of the presets I was using looked very "filtery" and gritty. @123presets gives me a consistent look I go for every single time." - shared influencer Lindz
What Do You Like About 123Presets?
"@123presets has truly transformed my page and given it a professional look. I feel like now when people view my profile they know exactly what I represent.
I like that I make minimal adjustments to my photo after applying the filters I like and all of my photos can represent the same style.
@123presets has changed the look of my feed to display a more cohesive and professional collection" - Lindz.
WHY IS LINDZ INSTAGRAM FEED SO BEAUTIFUL?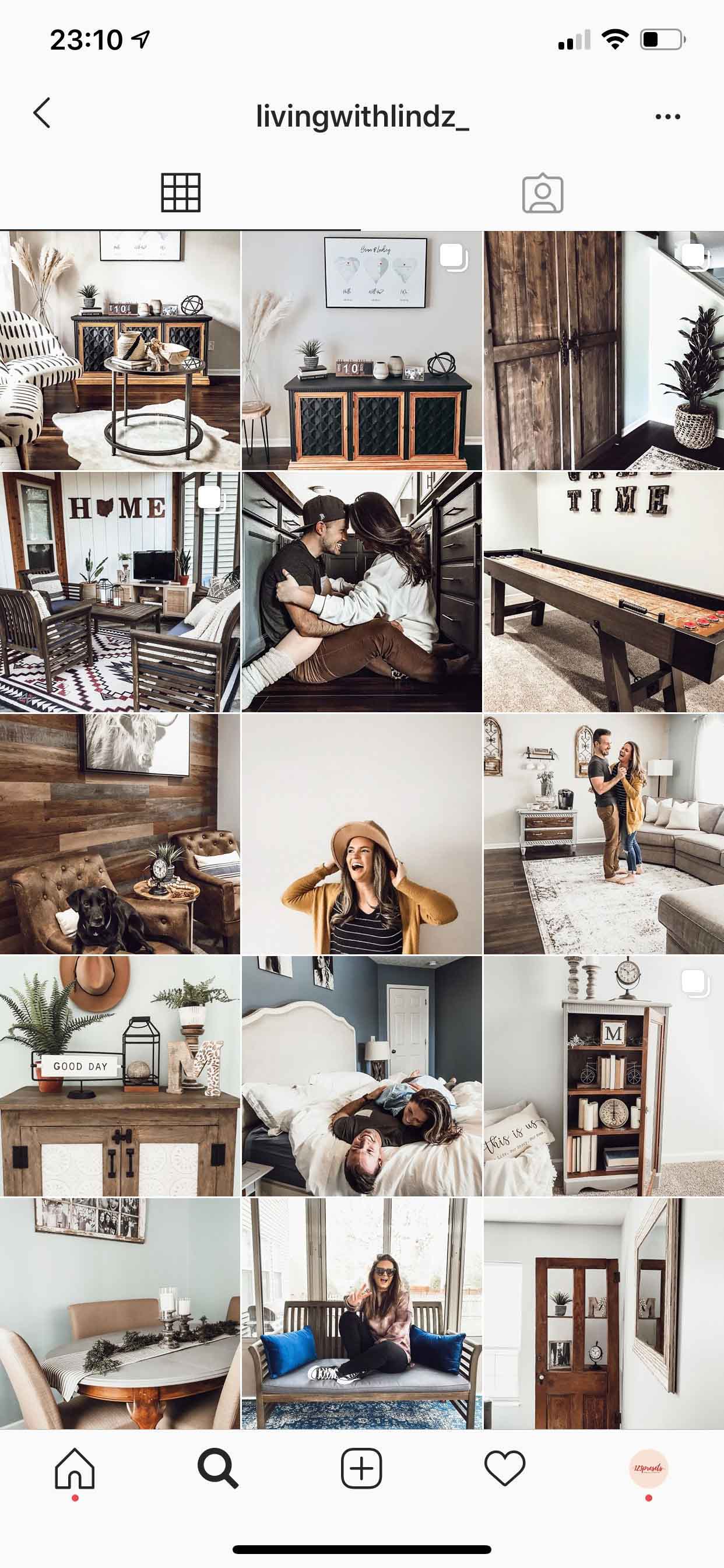 The main thing you will notice when checking out Lindz Instagram feed is the matching mood and feeling. Part of this is achieved by using Lightroom Presets that adjust the photos colors to make it more professional.
However, there is another big part why her Instagram is so nice. It's the emotion that her photos carry. Most of her photos capture sincere emotions. That definitely catches attention.
Dark and Moody & Coffee Lovers presets that were chosen by Lindz work really well with interior photos. These presets add clarity, which always looks great in interior details because. On top of that, dark presets add a stylish, magazine-like feeling.