0
Recently Added
Total $0.00
The item you just added is unavailable. Please select another product or variant.
How affiliate marketing works?
After you've been approved, log in to your affiliate program dashboard.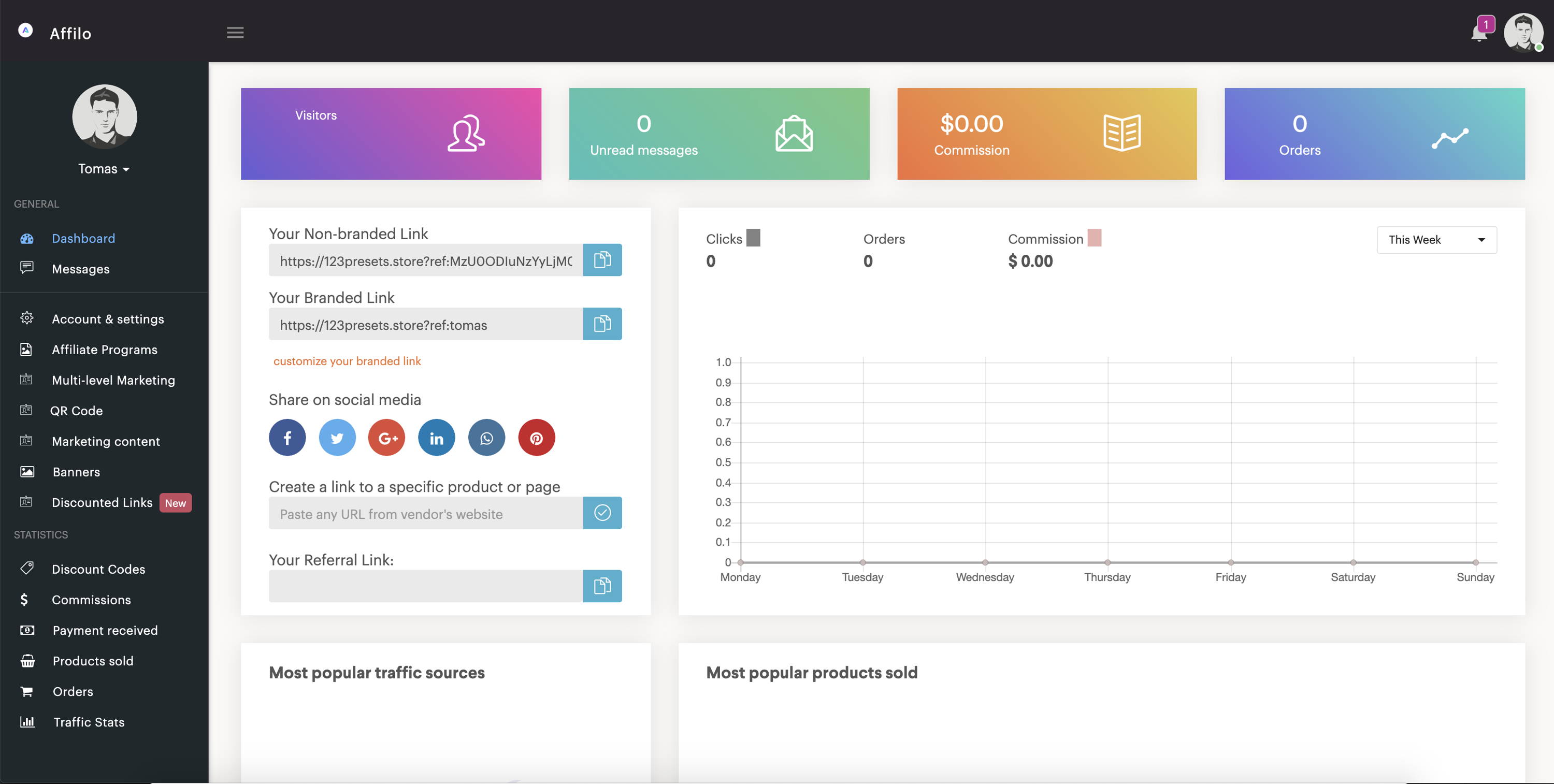 Create your own Branded Link to promote
Name it as you want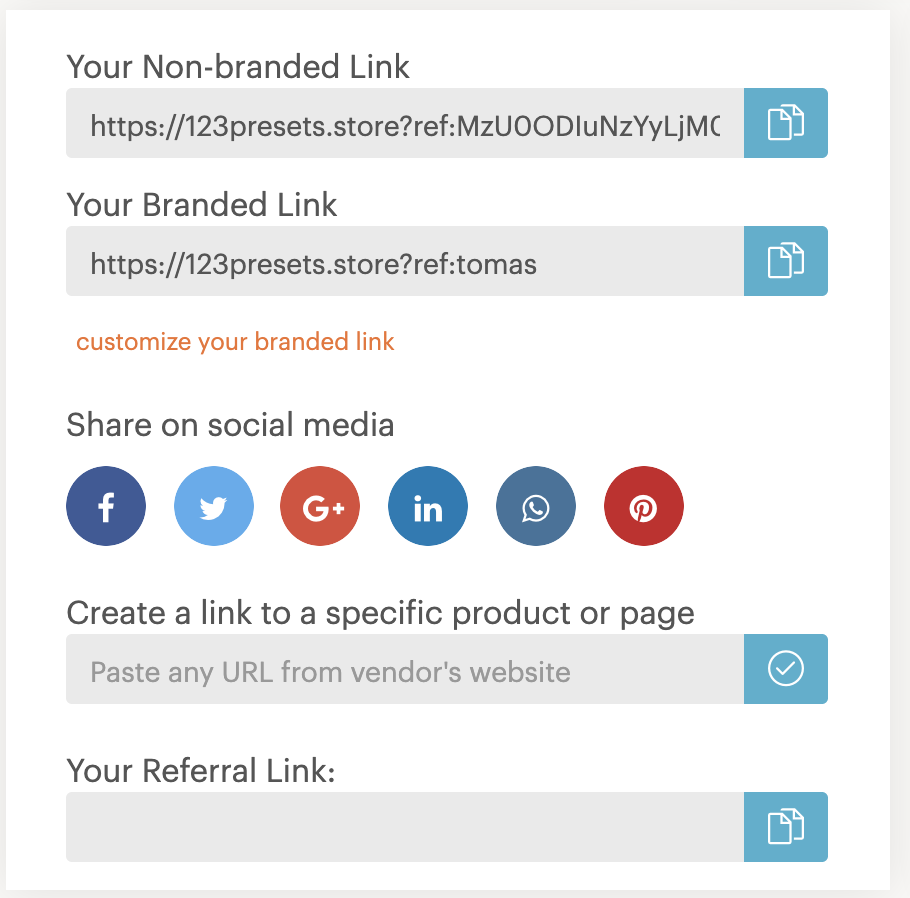 By joining the dashboard you will see the opportunity to create your own personal branded link. In order for the system to track your results, be sure to promote the full link (f.e https://123presets.store?ref:yourbrandedlinkyouhavecreated).
Track the success of your affiliate links in the dashboard

Statistics -> Traffic Stats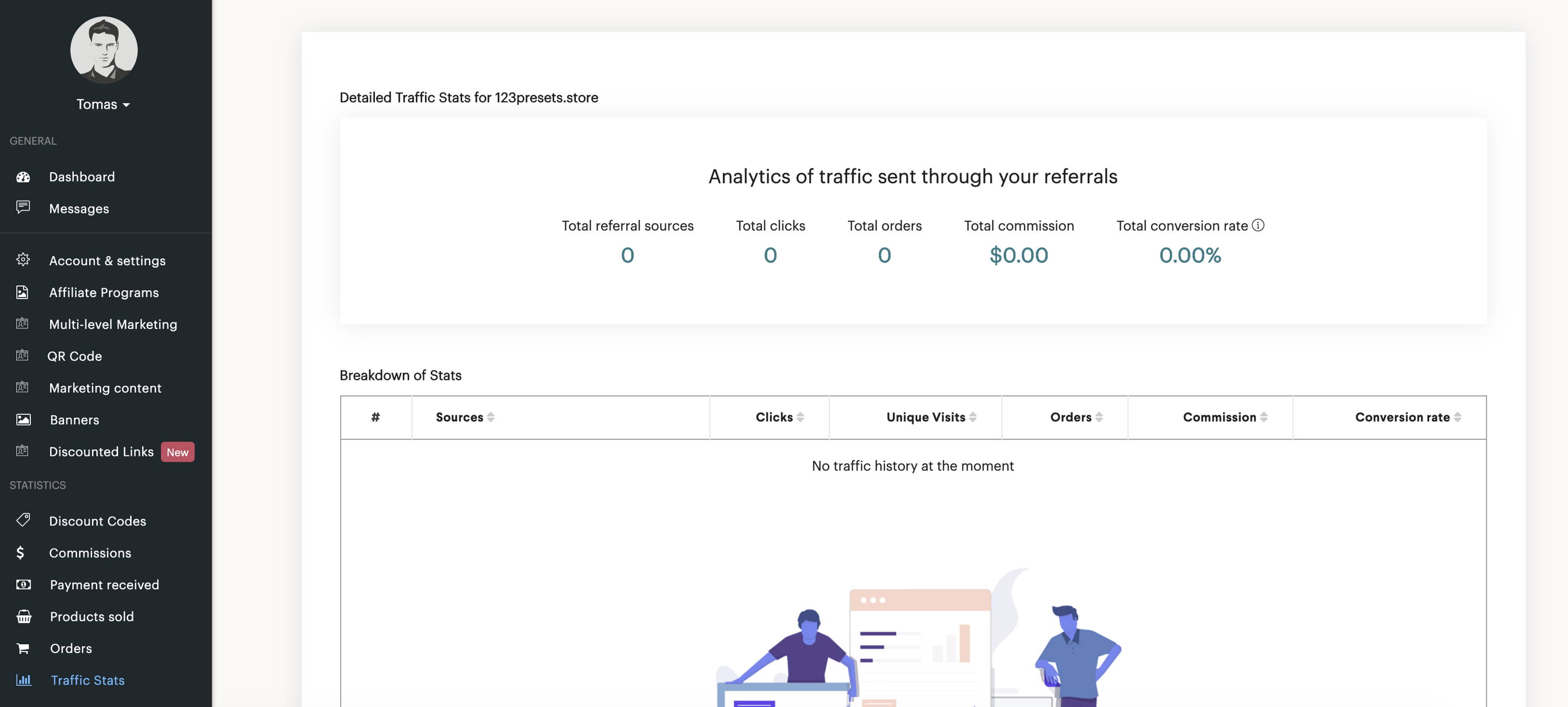 It's in your best interest to diversify where you use your links to maximize revenue.Promote your affiliate links in:Blog content and reviews.Product tutorials.YouTube videos.Banner ads.Social media posts.Email marketing messages.Digital products (i.e. eBooks, online courses).Your possibilities are endless. Why limit yourself?